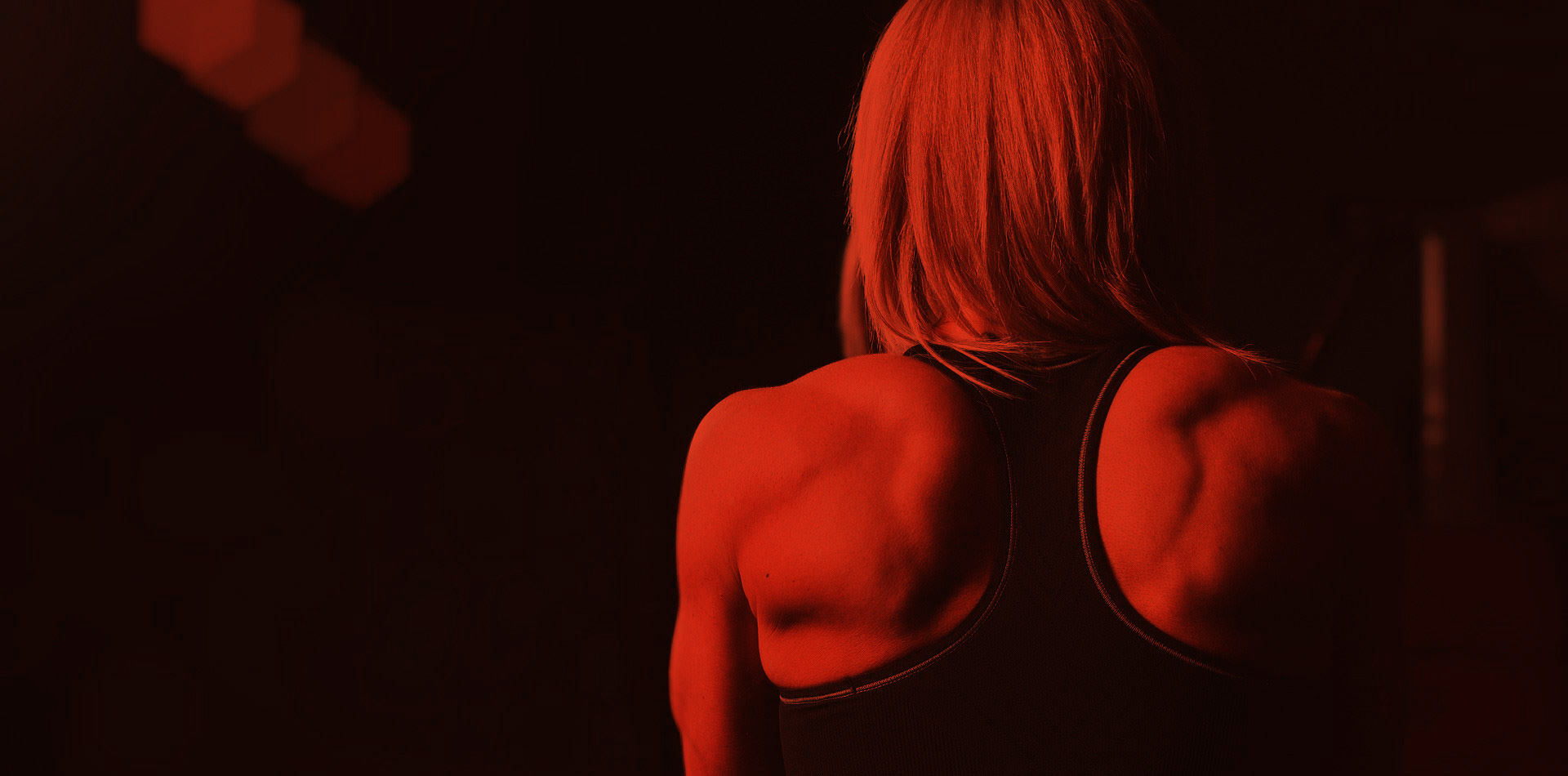 Membership Terms & Conditions
myGym Health & Fitness Limited 2018
1. Definitions:
1.1 The Club: myGym Health & Fitness Limited
1.2 The Club Rules: The rules and regulations of the club, as amended from time to time. A copy of the Club rules are displayed within the myGym facility, with additional copies being made available on request.
2. Membership:
2.1 Persons wishing to become members of the club and join via the online joining facility, shall complete the online Membership Application Form and submit it to The Club electronically. The Club reserves the right to reject any application for membership without giving any reason for so doing. By submitting the Membership Application Form the member agrees to comply with these Terms and Conditions of Membership and the Club Rules.
2.2 You will only be permitted to use the Club facilities provided your membership is current and fully paid up or you have made payment arrangements acceptable to the Club.
3. Membership Categories:
3.1 The Club offers different categories of membership. Your choice of category on joining will determine the fees you pay and any restrictions that may apply to your use of Club facilities. You may change to any other available membership category by giving one month's notice to the Club.
3.2 The Club reserves the right to alter the operating hours of the club, provided that The Club shall always attempt to give at least 1 month's notice to all members of any permanent change in these hours.
4. Duration:
4.1 When you join the Club via Direct Debit, you are agreeing to remain a member of the Club for a minimum Commitment Period of 1 month. If you choose to pay your membership fees via Direct Debit your Club membership will continue automatically after the Commitment Period end date. You may serve notice during the Commitment Period, at which point the standard 1 month notice period will apply. If you choose to join the Club by paying your Commitment period membership fee in advance via any of the pay-as-you-go options (daily, monthly or annually) your Club Membership will terminate automatically on expiry of the Commitment Period.
5. Fees:
The Club will set the level of fees and reserves the right to change the level of fees from time to time. The following fees prevail:
5.1 Membership fee; The level of membership fees shall be determined according to the type and category of membership.
5.2 Joining fee; A joining fee is payable as specified in your application form. Your joining fee goes to start up costs.
5.3 Day pass fee; A fee will be set by The Club from time to time in respect of day pass users who wish to visit the club and use the facilities.
5.4 Other Fees; All other fees and prices for the sale of goods and any other services will be set by The Club from time to time.
5.5 Membership Fees, Joining Fees and Day Pass Fees are not refundable by The Club under any circumstances.
5.6 If your bank fails to make a due direct debit payment from your account, we will email or write to advise you of this. We may apply to your bank for payment by direct debit twice within one calendar month and we reserve the right to refer any missed due payments to a debt collection agency. We may charge a fee for failed direct debit payments and/or letters sent to you in respect of unpaid amounts.
5.7 Should any membership fees not be paid within 30 days of the due date, your account will be referred to a Debt collection agency and will be subject to a surcharge to cover the collection costs incurred. This surcharge together with all other charges and legal fees incurred in the collection of the overdue membership fees will be the responsibility of the member and will be legally recoverable from the member.
5.8 All club membership fees and other fees are reviewed periodically. For any changes to the monthly fee we will give you at least 1 month's notice.
5.9 We may appoint a payment processing agent to receive and collect your monthly or annual direct debit installments and in respect of payments made by direct/credit card. There will be no extra cost to you for these processing services supplied by such agent.
5.10 We may charge a reasonable fee of up to £20 for the administration of your account where it has fallen into arrears and a point of sale DD arrears payment is taken, together with a manual adjustment of your membership status to bring the account back up to date.
6. Suspension of Membership
A Member, if he/she is unable to make use of the club facilities by reason of illness, injury, or holiday, may suspend (freeze) his/her membership for a continuous period of 1 month. Written notice must be given to The Club and The Club reserves the right to refuse continuous requests for suspension. The £20 Club Enhancement fee will still be due for payment, should membership be frozen for the month of May. Any suspension during the Commitment Period will extend the length of the Commitment Period by the length of the period your membership is put on hold. Notice to terminate membership cannot run concurrently with a suspension period.
7. Termination:
7.1 Termination by the Club
We may terminate this agreement in the following circumstances:
(a) if you commit a serious or repeated breach of this agreement or the club's rules of membership and the breach, if capable of remedy, is not remedied within 7 days of receipt of a default notice;
(b) If any part of your membership fee remains unpaid 1 month after its due date for payment, or
(c) If you provide us with details which you know to be false when applying for membership and the false declaration would have reasonably affected our decision to grant you membership. If we terminate for any of these reasons, we reserve the right to retain a proportion of the money paid under this agreement, to cover any reasonable costs incurred.
7.2 Termination by you You may terminate this agreement in the following circumstances:
(a) You can give written notice to terminate at any point during the first month's Commitment Period but this cannot end your membership before the end of the Commitment Period and the standard 1 month notice period will apply.
(b) You may terminate your membership by giving the club at least 1 full calendar months notice in writing, so that your membership will terminate at the end of the following calendar month after notice was given.
(c) Cancelling your direct debit instruction for the payment of fees is not sufficient and constitutes dishonouring the Direct Debit agreement, as governed by UK law.
(d) You may also terminate this agreement if:
a. We permanently reduce the facilities or opening hours of the club
b. We change the location of the club; or
c. We close the club for refurbishment for a period of more than 1 month at a time
8. Access Control:
8.1 On joining the club we will request for you to provide biometric information in the form of a digital signature of your fingertip. This information is solely used for access control; it provides a cost effective, secure and non transferable solution to preventing unauthorized access to The Club. It also reduces our carbon footprint.
8.2 The information is fully encrypted and is securely managed by a third party IT company, it cannot be seen as a picture and cannot be transferred to any other reading device to determine the identity of an individual. Your biometric information is deleted should you or The Club terminate the membership.
8.3 Should changes in physical characteristics result in the biometric template becoming outdated, The Club will request for you to re-enrol your biometric digital signature of your fingertip.
8.4 Should for any reason you object to providing this biometric information, you will be assigned a 6-digit access code.
8.5 Access codes are not transferable and any members allowing their access code to be used by another person is in serious breach of these Membership Terms and Conditions and will entitle The Club to terminate membership without notice in accordance with Clause 7 above.
9. Club Rules:
The Club may amend the Club Rules from time to time in order to ensure the health and safety of members. Temporary amendments will be displayed in the club. Permanent changes to the Club Rules will only be made after at least 1 month's notice to members, except in the case of emergency.
10. Class Bookings & Cancellations
10.1 The Club encourages all members to book classes in advance (up to 7 days ahead) either via the Club's website, by phone or in person at the myGym reception desk.
10.2 Whilst the Club strives to run classes as scheduled, it does not offer any guarantee that all classes will run according to any published timetables or schedules.
10.3 The Club may cancel classes from time to time should booking attendance be less than four, or an instructor be unable to attend a class due to unforeseen circumstance or annual leave. The Club will endeavour to contact members affected via text a minimum of two business hours prior to the scheduled class slot.
10.4 The Club will not offer any refunds or payments in lieu of a class, or classes, being
cancelled
11. Opening Hours:
11.1 The club's opening hours, as amended from time to time, are available to view via the 'Opening Hours' page on the myGym website.
11.2 Members must ensure they cease use of the club facilities at least 15 minutes before the club closes to allow adequate time for showering and dressing.
11.3 The Club reserves the right to adjust the availability of certain facilities or close the club on a temporary basis for the general purpose of cleaning, decorating, essential repairs, maintenance of equipment, special functions and holidays.
12. Restriction of Liability:
12.1 The Club will not accept liability for any loss, damage to or theft of money, valuables or other personal property of members and guests. Property stored in lockers provided by the club is stored at the owner's risk and no liability for loss or damage thereto will be accepted by The Club.
12.2 Our liability to compensate you for any loss or damage (in the case of loss or damage other than death or personal injury) is limited to a reasonable amount having regard to such factors as whether the damage was due to a negligent act or omission by us.
12.3 The Club accepts liability for damage, accident, death, personal injury or other loss sustained by members or guests on the club premises to the extent caused by its negligence or the negligence of its employees and agents (during the course of their employment and agency, as appropriate) unless that failure is attributable to:
(a) Your own fault
(b) A third party unconnected with our provision of services under this agreement; or
(c) Events which neither we nor our supplier could have foreseen or forestalled even if we had taken all reasonable care
13. Health & Safety:
Members must read all Health and Safety notices displayed in the club and comply with their recommendations.
14. Sale of Club:
In the event of the sale or disposal of the Club to another company or to any other person we may transfer your membership to the new owner and you will continue as a member of the Club and continue to pay your membership fees provided no changes to these terms or the Club rules having a material adverse effect on your use of the Club are made by the new owner. Any such disposal will not affect your contractual or statutory rights.
15. Notices:
Notices from you to the Club must be in writing and addressed to the general manager at the Club. The Club reserves the right to require evidence of posting or delivery where it has no record of receipt or the date of any notice appears inconsistent with the date of receipt. In these cases the notice will be deemed not given unless such evidence is produced. Any notice handed to the Club must be receipted. Notices from the Club to you will be posted to you at your address in the membership records (or, where these terms permit, displayed on notice boards at the Club).
16. Club Enhancement Fee:
Each year on 1st May, The Club will charge a club enhancement fee, this will be in the May Direct Debit only. This club enhancement fee will be invested into the development of the facilities. This is a one off annual payment and the following month your direct debit will revert to your normal monthly amount. We will consult with and inform our members with regards to the use of this fund each year. The £20 Club Enhancement fee will still be due for payment should membership be frozen for the month of May. The Club will advise you directly of the options available for making a manual payment. A schedule of your monthly payments will be sent to all new members by email following joining. You may also access your monthly statement in advance each month via your online
Member Zone account. The club enhancement fee represents our commitment to our members to ensure investment into ongoing club improvement.
17. Refund Policy
17.1 The fixed, one-off, joining fee and upfront membership fee (payable on the day of joining either online or at the myGym reception), is calculated on a pro-rata basis to ensure the first Direct Debit is payable on the 1st of the proceeding month (or the month after should the join date fall within second half of the month). This payment is not refundable under any circumstances.
17.2 Your ongoing monthly Direct Debit will be collected on the 1st of each month, or the next available working day following non-banking day(s). Each Direct Debit payment made is not refundable under any circumstances. This does not affect your rights under the Direct Debit Guarantee Scheme.
17.3 The Pay-As-You-Go monthly membership options (including day-pass, 30-day pass and annual pass) are not refundable under any circumstances.
END.